In July 2019, our 80th Annual Meeting celebrated our past, present and future. We had recently acquired Wintek Corporation and were commemorating the first customers' connections to our state-of-the-art fiber internet. No one envisioned it would be two years before we were able to hold another Annual Meeting.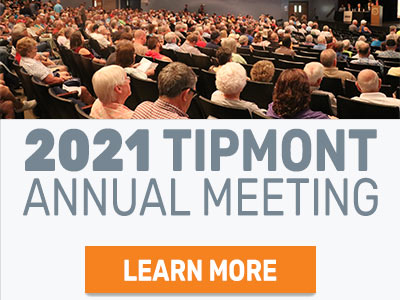 Instead, 2020 was the year that confirmed fast and reliable internet connectivity as an essential service. Our fiber internet build progressed on schedule, even accelerating as the need for better internet in rural areas intensified.
Throughout the year, we supported our communities by deploying free public WiFi hotspots and sponsoring live streams of county fairs and high school graduations.
This summer, we made it a priority to visit the communities we serve. We held Kilowatts and Brats events; attended the New Richmond Fireworks; and visited the Fountain, Montgomery and Tippecanoe County fairs.
We shared how we're fighting for you to deliver better internet and fair, reliable and flexible power supply. You brought many thoughtful questions, and I was grateful for the sincere dialogue. We look forward to continuing the conversation on Sept. 18 and beyond.
We're cautiously optimistic for this year's Annual Meeting, but we must also acknowledge the recently renewed public health concerns. New this year is a drive-thru option, which allows you to cast your director ballot without ever leaving your vehicle.
As of publication deadlines, we still plan to hold an in-person meeting at which we encourage you to wear a mask. Please watch SmartHub, our website and our Facebook page for updates.
We look forward to seeing you on Sept. 18.
Tipmont REMC Annual Meeting
Join us on Saturday, Sept. 18 at the Tippecanoe County Fairgrounds!