During these challenging times, internet service helps you maintain ties to family, friends, work, and school. Tipmont is here to keep you connected. That's why we are deploying free public WiFi in Tippecanoe, Montgomery, and Fountain counties.
To access the internet, simply drive your car near the location identified on the map. The hot spot is named "Free Wintek WiFi" and a sandwich board is located nearby. Connection is a simple, three-step process:
Connect to "Free Wintek WiFi"
Accept the Terms and Conditions
Enjoy Tipmont fiber internet!
The WiFi connects to Tipmont's state-of-the-art fiber internet network that offers symmetrical speeds and unlimited usage. Each hot spot's coverage area is noted by a polygon on the map.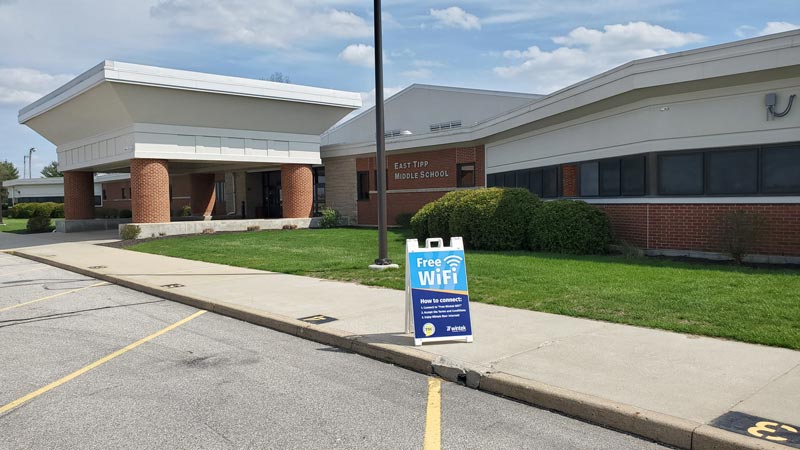 Frequently Asked Questions
Use precautions when connecting to any public WiFi connection. The following tips will help ensure your safety: