In-Home Energy Assessments
An In-Home Energy Assessment is the easy, convenient and free way to measure your home's energy efficiency – lowering your energy bills and saving you money.
Save Energy and Save Money!
If you're interested in lowering your monthly energy bill or reducing your energy consumption, an in-home energy assessment is right for you. This free assessment by a qualified energy advisor can pinpoint areas of your home that are wasting energy and raising your bill.
Included with assessment: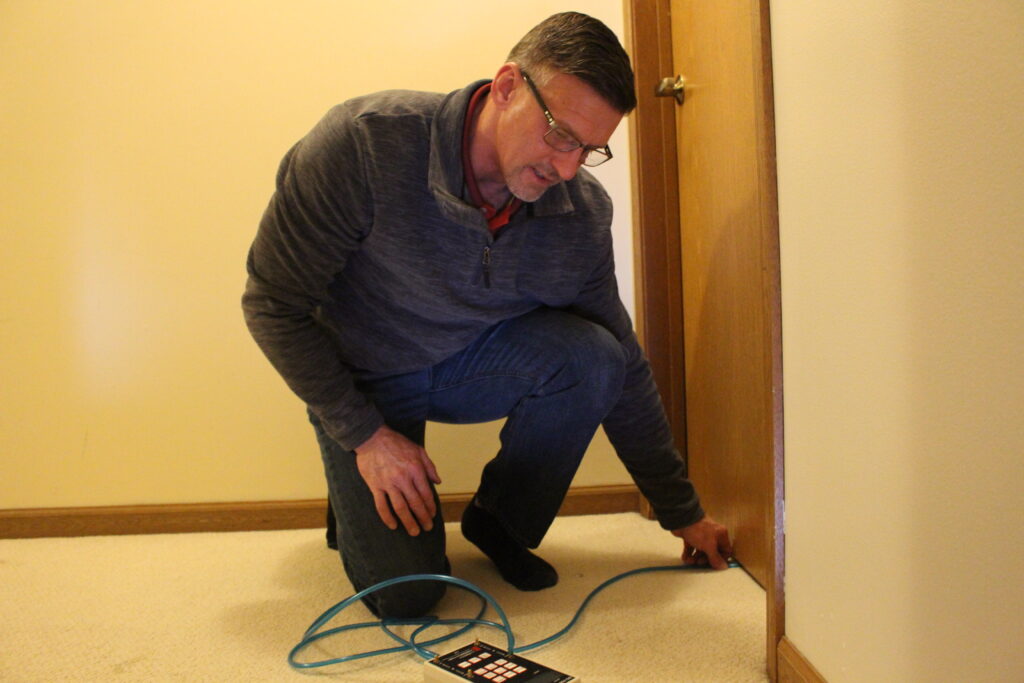 In-Home Energy Assessments are Free to Tipmont Members
Assessments only take 60-90 minutes and can save you up to 30% on your monthly energy bill.
Get Your Free Energy Assessment Today!
Call us at 800-726-3953 and we'll help you schedule a convenient time for an energy advisor to visit your home.
Second, to save you time during the entire process, we recommend you create clear and easy to maneuver pathways to your windows, basement, water heater, furnace, A/C unit and circuit breaker. Ashes in fireplaces and woodstoves should also be cleaned out.
After arriving and briefly explaining the process, the advisor will bring the energy assessing equipment into your home and set it up. We encourage you to ask as many questions as you like.
After all equipment is in place, the advisor will lead you on an energy efficiency tour of your home; and point out areas that need improvement. This assessment includes finding air leaks, evaluating insulation levels and reviewing your electric appliances.
After the assessment is complete and the equipment is packed up, the advisor will answer any and all questions you may have.
In the days following the assessment, you can expect to receive a report detailing your assessment and how you can improve your home's energy efficiency.
Frequently Asked Questions
An in-home energy assessment is perfect for a homeowner interested in reducing their monthly energy bills or improving their home's energy efficiency. An energy efficient home can help lend to decreasing the environmental impact created by the production and consumption of electricity.
Your clothes washer and dryer account for a significant portion of energy consumption from major appliances, and let's face it––laundry...
Tipmont REMC is a not-for-profit electric cooperative that sells energy at cost. We exist solely to serve you and to...
Now that spring is just around the corner, it's the perfect time to tackle a few DIY efficiency projects for...