Understanding the billing statement
Learn how to read you electric bill and understand what each piece of information is. Interact with the examples below to get familiar with your bill. 
Understanding My Statement
Hover your mouse over the icons to learn more about the different components of your monthly billing statement.
Note: The Billing Statement on this page is for example purposes only. You can find your bill by logging into SmartHub.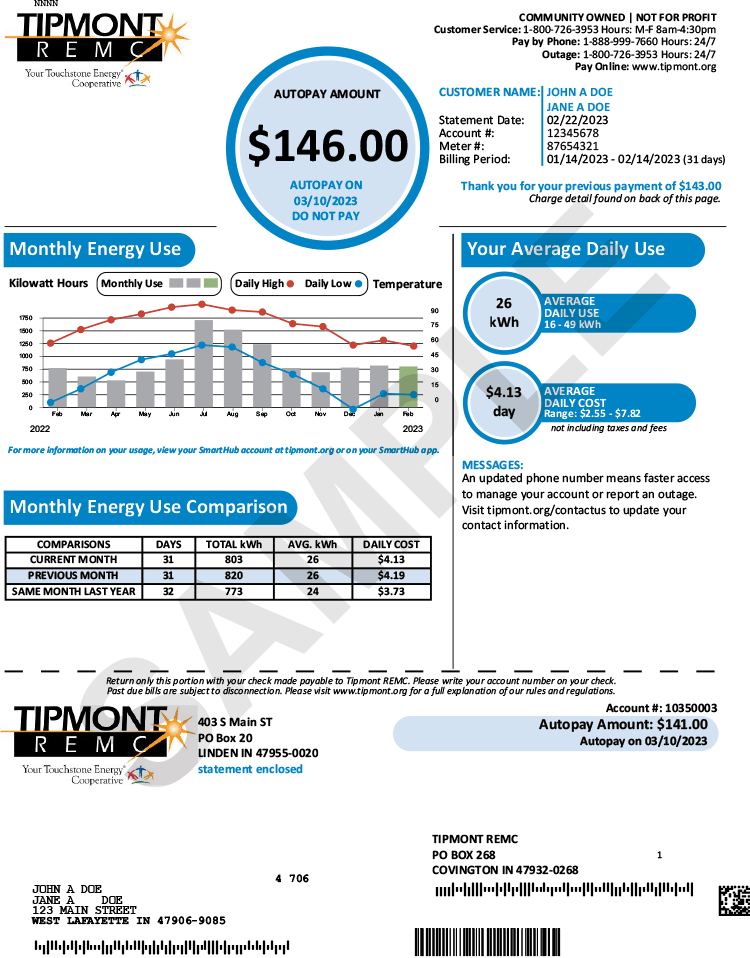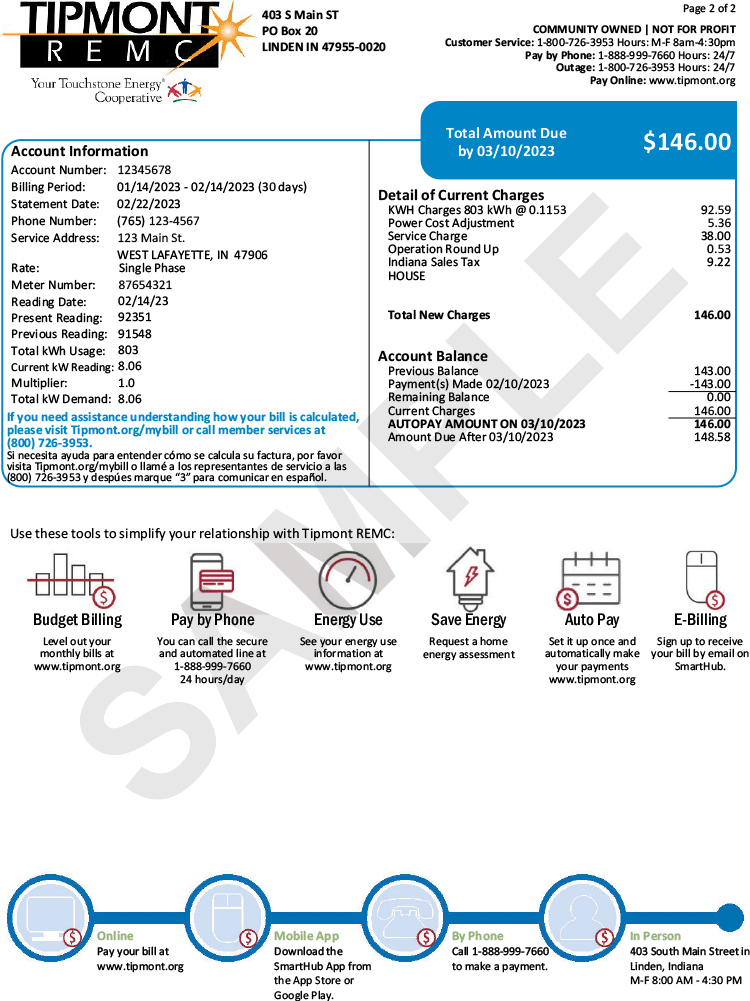 How Is Your Bill Calculated?
See how your bill is calculated and what the different terms mean.
Go paperless for a chance at $100!
Enroll in paperless billing for a chance to win $100 each month!
It's no secret that postage costs are rising. Help us keep your bills down by signing up for paperless billing. It's free, convenient and secure.
Each month, we'll randomly draw one winner from all Tipmont members enrolled in paperless billing for a $100 electric bill credit!