The Tipmont Community Solar program is a quick, easy and affordable way to generate solar power to use in your home, and help usher in a new era of clean, renewable energy.

All Community Solar equipment is assembled and serviced at our headquarters so you don't have to worry about costly installation and maintenance.
Use Clean, Renewable Solar Power in Your Home
Energy produced through Community Solar will be clean, renewable, sustainable and environmentally responsible.
The remote solar array is installed and maintained by trained professionals at our headquarters in Linden, IN.
At less than $5 a month, Community Solar is an inexpensive way to begin investing in a sustainable future.
Tipmont members may purchase the energy from up to 10 solar panels, but not exceeding ½ of your annual electric usage. A small portion (not to exceed $5 per month, per panel) of your monthly energy usage comes from the solar array. For this portion, you pay the solar energy rate vs. the retail energy rate.

There are essentially two paths for joining the Community Solar program: paying up front (Upfront Payment and Easy Pay) and paying as you go (PPA). Use the information below to help you decide which option is right for you.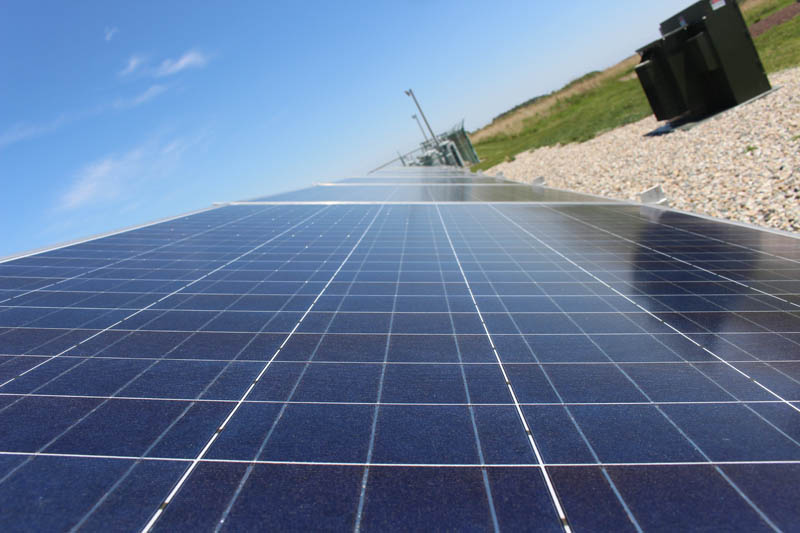 How Much Solar Is Tipmont Producing?
Check out this calculator showing how much energy Tipmont's Community Solar is producing! 
Frequently Asked Questions