Better Internet is coming to all members
Tipmont has started building fiber internet service in areas where we received grant funding from state and federal sources. Some of those areas are near your home and you may be wondering why we're not building to your address at this time.
The reason is areas receiving grant funding must be completed within two years. We submitted grant applications for nearly every grant funding area in our electric service area that met eligibility requirements.
Expanding Broadband Service
Not every census block was eligible for, or received, grant funding. Rest assured, we will build until the entire Tipmont electric service area has access to broadband service. The good news is the funding we did receive allows us to hire more crews and build faster.
The lack of broadband is crippling rural communities, and the need for better internet is dire and immediate. We hear your need and will continue to fight on your behalf to deliver on our promise of better internet for every Tipmont member.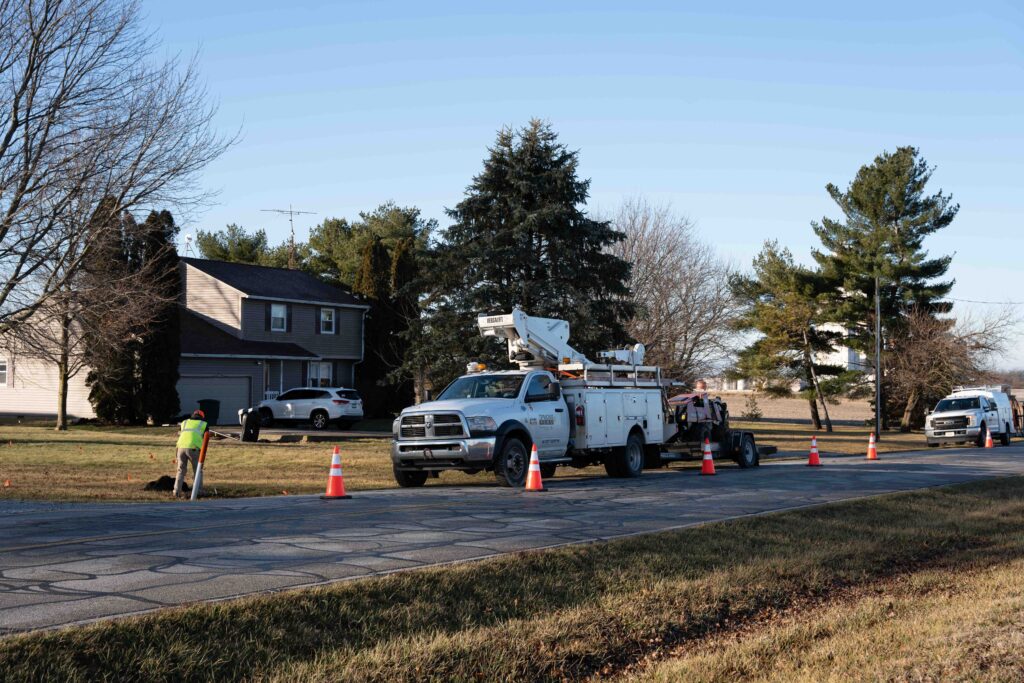 Frequently Asked Questions