Food Finders Food Bank solar lighting
Food Finders Food Bank received $6,481.97 for two solar parking lot lights at the new Greenbush Street pantry parking lot in Lafayette. Solar lights will help reduce the food bank's energy bills while providing a safer and more accessible environment to people utilizing the pantry and education classes.
"The money we save on electricity can be utilized in our hunger relief programs and purchasing of food so that individuals and families who face hunger will have greater access to the nutritional food they need," said Amanda Estes, grants coordinator for Food Finders Food Bank.
The lights are part of a new parking lot at the Food Resource and Education Center (FREC) located at 1204 N Greenbush Street in Lafayette. An additional grant from North Central Health Services will cover the installation of the solar lights.
The Food Resource and Education Center helps individuals learn how to prepare the food that is gown in Food Finders' garden and distributed in our pantry. More information is available at food-finders.org.
Wabash River Enhancement Corporation rain barrels
Wabash River Enhancement Corporation (WREC) received $5,000 to purchase additional rain barrels. The barrels collect rain water which can then be used to water your vegetables, lawn, and flowers helping to reduce utility bills. Additionally, the rain barrels help prevent stormwater from entering the Wabash River.
"Every time it rains, water gushes from downspouts across lawns and into local streets picking up pesticides, sediment, and nutrients before flowing into local storm drains leading to the Wabash River," said Shannon Stanis, Watershed Coordinator for WREC.
Previous EnviroWatts grants have provided over 140 rain barrels throughout the Greater Lafayette community. Stanis estimates the rain barrels prevent approximately 182,000 gallons of stormwater from entering the Wabash River annually.
The Wabash River Enhancement Corporation's (WREC) mission is to enhance the quality of life in the Wabash River corridor by providing sustainable opportunities to improve health, recreation, education, economic development and environmental management. More information is available at wabashriver.net.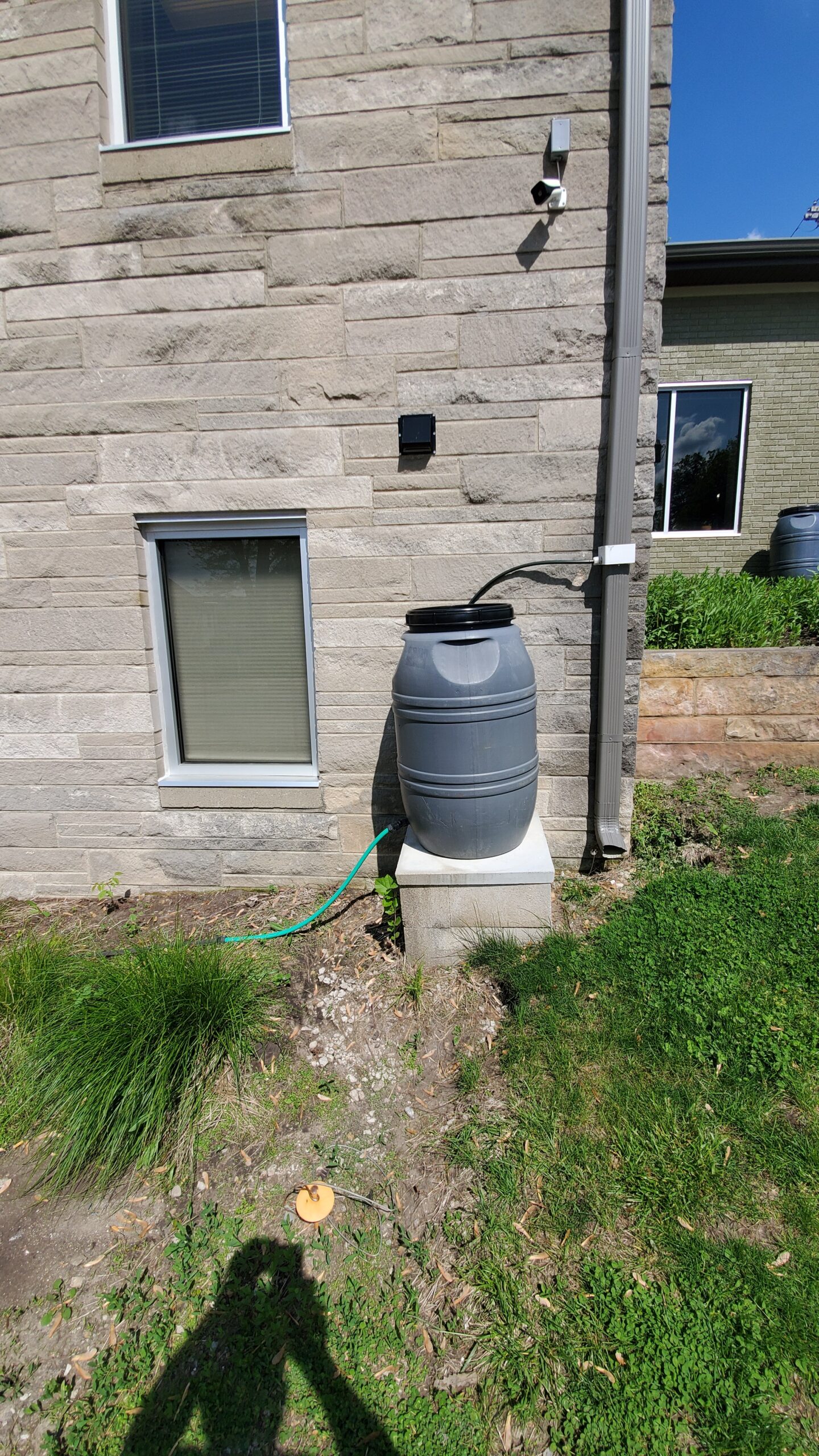 SUPPORTING ENERGY FROM RENEWABLE SOURCES
Tipmont REMC members who sign up for EnviroWatts support environmental projects in our community by electing to pay a small premium of one cent per kilowatt-hour on their electric bill for renewable energy. The maximum contribution is $5 per month per account.
Each extra penny per kilowatt-hour goes into the EnviroWatts Trust Fund overseen by a board of volunteer Tipmont members that distributes grants to not-for-profit organizations in the Tipmont service area. EnviroWatts has contributed over $720,000 in environmental grants since 2003.