Nom Nom Tacos and Tequila takes its name in part from the elated eating noises of Cookie Monster. While he'd need a Choco Taco for his consumable of choice (served on the side), you'll certainly enjoy the rest of this tasty menu.
Nom Nom offers 10 a la carte tacos priced from $3 to $5 — with pork, steak, short rib, shrimp, fish, chicken and vegetarian options. It also serves enchiladas, burritos, taquitos, sopes, chilaquiles, tortas, carne asada fajitas (with zestfully marinated arrachera skirt steak) and other Mexican-staple entrees, as well as a sampler, salads, steaks and more.
Appetizers include chips and salsa, Mexican street corn, nachos and shrimp ceviche. Be sure to sample one of Nom Nom's signature sauces; the White Sauce complements its habanero pepper, garlic, onion and cumin kick with a cooling base of mayo and plain yogurt. On the adultbeverage side, Nom Nom offers tequila flights, house cocktails and several margarita options — from traditional and strawberry to hibiscus and spicy pineapple.
With Instagram-ready neon signs under which to pose and calacas (skeleton) murals evoking Dia de los Muertos (Day of the Dead), Nom Nom also offers plenty on which to gaze as to gorge.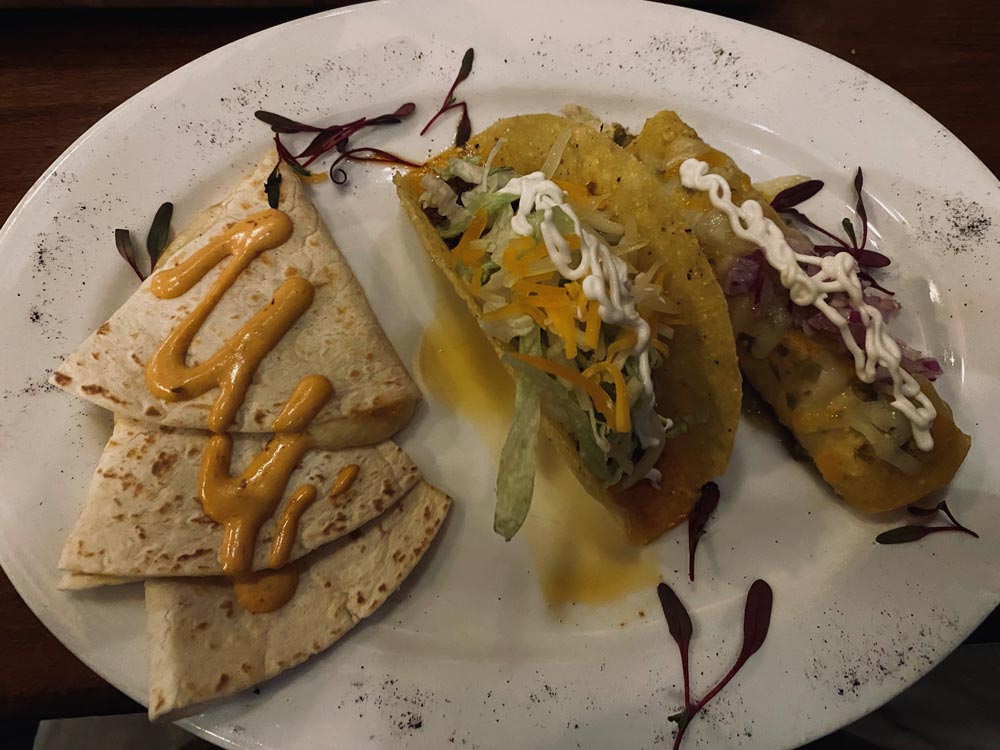 NOM NOM TACOS & TEQUILA
11 a.m. to 10 p.m. Sunday-Thursday
11 a.m. to 1 a.m. Friday and Saturday