New Year's Eve of 2020, the year like no other, delivered one last blow to the entire Tipmont family with the passing of our board chairman Jerry Peevler. Jerry served on the board since 2007, most recently as our chairman and Wabash Valley director.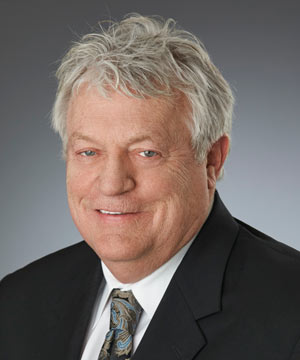 Jerry led with courage, vision, and kindness — traits we all admired in him. Whether it was purchasing an extra meal at dinner for the homeless, leaving excessively generous tips for the wait staff, or other acts of kindness, Jerry's servant leadership is the legacy he leaves at Tipmont.
When I came to Tipmont in 2013, Jerry was part of the board's search committee that hired me. I clearly recall three initial impressions:
How much Jerry and the other board members genuinely loved Tipmont and our community.
The depth of the board's knowledge of the electric industry.
The high expectations and bold aspirations they had for Tipmont.
I learned very quickly that Jerry and the entirety of Tipmont's board had a vision for Tipmont as an innovative leader. They believed in the saying, "the obstacle is the way," where obstacles are nothing more than opportunities in disguise. Of all the obstacles we faced, none loomed larger than our broadband initiative.
When Tipmont announced its' broadband initiative in 2018, Jerry and then-chairman Bob Baker went straight at the problem and did a phenomenal job leading Tipmont into this new venture.
They knew it would be challenging, but attacked it head-on because it was simply the right thing to do. I deeply respected the board's courage and confidence as they took this pivotal step. Now, thousands in our community have world-class broadband service. They can thank the board and Jerry.
I know Jerry's commitment to the community and Tipmont ran deep. I know because he'd call me at all hours with a new idea. He'd show up an hour early before board meetings to just drink coffee and catch up on our progress. If my phone pinged at 4 a.m., it was Jerry. He cared. A lot. And Tipmont is the better for it.
But beyond all his professional accomplishments, Jerry was also a friend to all of us. I speak for the entire Tipmont family when I say that we'll miss him tremendously.