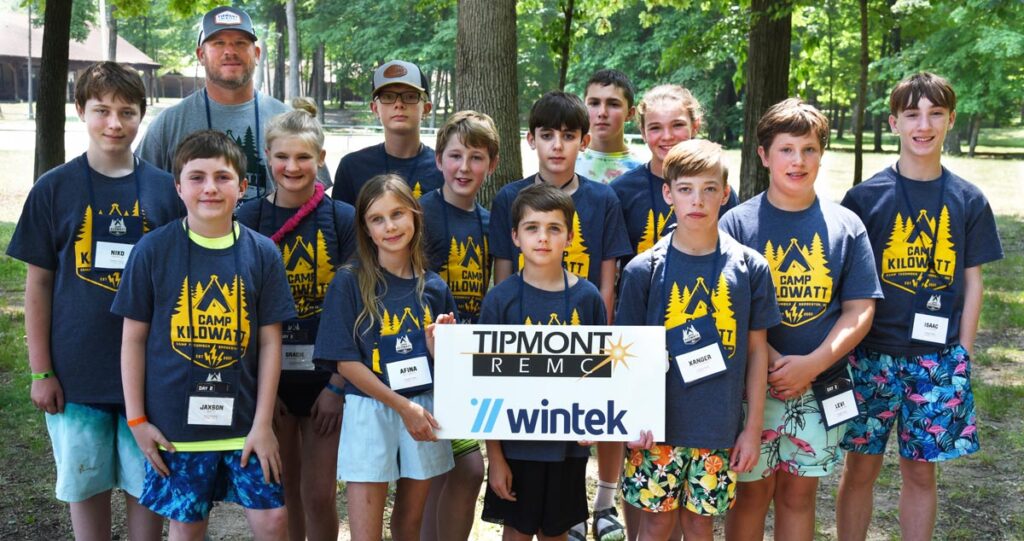 Fun was in full swing at Camp Kilowatt, held June 7-10 at Camp Tecumseh in Brookston.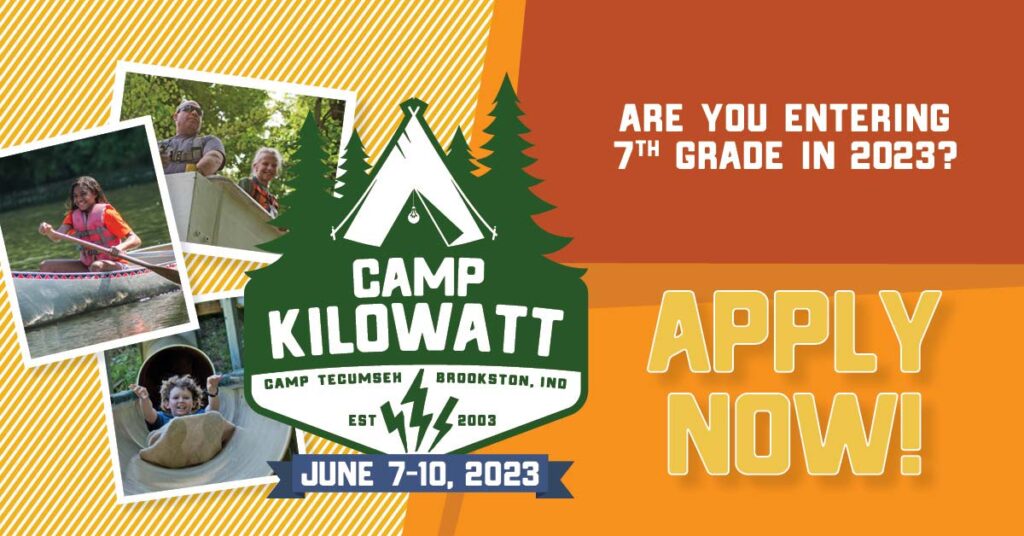 Tipmont Wintek will sponsor area students at this summer's Camp Kilowatt. The camp will be held June 7-10, 2023, at Camp Tecumseh in Brookston, Indiana. Students entering seventh grade in 2023 are eligible to attend and are selected by their local cooperative to participate in the four-day program. The students' agenda combines traditional outdoor camp […]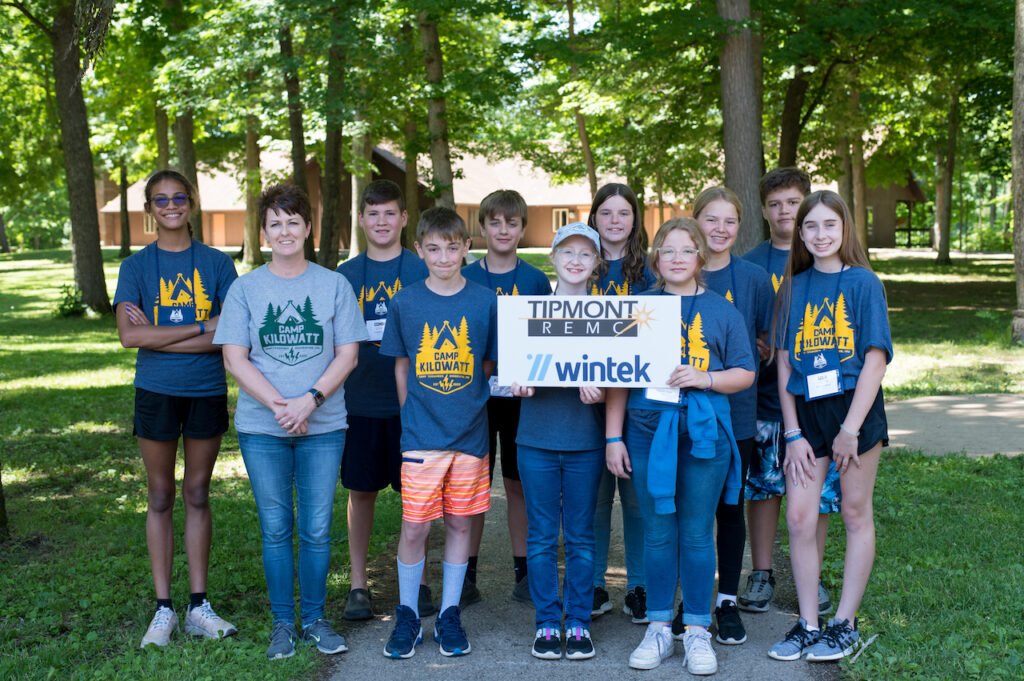 Camp Kilowatt is back! Campers enjoyed traditional camp activities and learned more about energy.