Please join all of us at Tipmont in congratulating Jody Hamilton, director of external affairs, on her appointment as vice-chair of the Greater Lafayette Commerce (GLC) board of directors.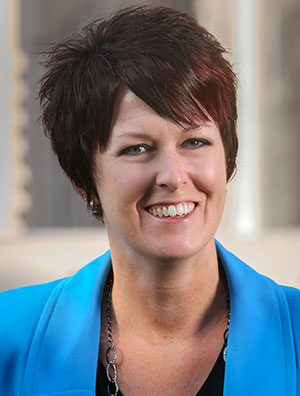 Jody Hamilton
Hamilton has been with Tipmont since 2020 and has served on the GLC board since 2022. Prior to joining Tipmont, Hamilton served as the vice president of economic and workforce development at GLC, where she worked for more than 24 years.
Hamilton holds a degree in business administration and a human resource certificate from Ivy Tech Community College. She is also certified in economic development through the University of Oklahoma. Additionally, Hamilton and her husband, John, own the small business of Hamilton Creative Concrete.
"Now more than ever, we are facing important opportunities to foster economic growth and ensure the readiness of the workforce in the future," Hamilton says. "I look forward to continuing to work with fellow members and the incredible staff that make up Greater Lafayette Commerce to confront the challenges of today while addressing our region's needs for tomorrow."
Headquartered in Lafayette, Indiana, Greater Lafayette Commerce is a nonprofit economic development organization and chamber of commerce whose roots date back nearly 96 years. Supported by both local industries and governments, its mission is to advance economic and community prosperity for a superior quality of life.