A network built the Tipmont way
For about a half hour on April 25, Tipmont unexpectedly lost 75% of its routes that provide internet access and content to its residential fiber customers.
If not for this article, those customers would never know.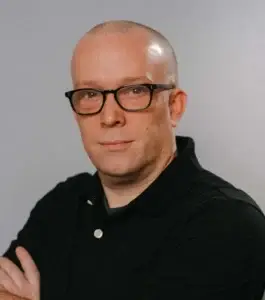 Thanks to Tipmont's network infrastructure – atypically robust for a smaller internet service provider – there was no service disruption.
"Not many providers at our level have the content and transport infrastructure Tipmont has," said John Plahitko, supervisor of network engineering. "Others might not be able to operate during such an outage. But Tipmont was operating at 25% of its internet-access capacity, and residential customers saw no interruption or degradation in service."
Tipmont maintains two distinct, diverse connections to an internet-access source in Chicago and two more separate connections to a source in Indianapolis. An unexpected fiber line cut during road construction work cut off both lines to one source and one line to the other source.
"The nature of our network structure improves our resiliency to widespread outages caused by fiber cuts and hardware failures," Plahitko said. "That means your internet stays up and running."
This incident also serves as a reminder to use caution when digging on your own property. If you cut a fiber line while digging, even a small project can become a big, and costly, problem.
Indiana law requires that you call 811 or visit indiana811.org to schedule utility marking at least two full working days before any project that requires digging. Indiana 811 will mark buried utility lines on your property – like water, gas, power and your blazing-fast Tipmont internet – so you can dig with safety and confidence.
When you cut a fiber line, repairs can cost up to $25,000, and you may not be the only person affected.
"You should not assume there isn't a major route on your property," Plahitko said. "One time, we encountered someone replacing a mailbox that cut access to an entire statewide network. That went beyond any individual or neighborhood and jeopardized businesses, schools and communities."