Tipmont members are eligible for a $75 off coupon plus a $75 rebate for a Sense home energy monitor. Sense installs in your home's electrical panel and provides insight into your energy use and home activity through iOS, Android, and web apps. The insights provided by Sense empower you to manage your home more efficiently and potentially save money on your energy bills.
Get a Clear View of Your Electric Usage
The Sense installs in your home's electrical panel and detects individual devices by identifying their unique electrical signals.

Within the first week of installation, Sense should be able to find some common devices that cycle on and off frequently, like your refrigerator or microwave. Some devices will take longer to identify, until the algorithms have seen enough contextual data to reliably detect them.
By participating in this program you agree to share your energy usage data with Tipmont. Getting your coupon code and purchasing the Sense is a simple process. If you have any questions, please contact Member Service at 800-726-3953 or memberservice@tipmont.com.
REBATE APPLICATION PROCESS
Get your Sense Rebate today.
Log into SmartHub app to get your $75 Sense coupon code in the notifications area.
Purchase a Sense Monitor and have a licensed electrician install it in your home's electrical panel. Choose between the Sense monitor or the Sense solar bundle if your home also has rooftop solar.
Submit your proof of installation for an additional $75 rebate. To complete the application, you will need your Tipmont account number, a copy of your original purchase receipt, and a photo of the installed Sense.
Eligible Sense rebate applicants must meet requirements that include, but are not limited to, the following:
Be a member of and receive electric service from Tipmont on the residential (Schedule 1) rate of Tipmont's Rate Tariff.
Own or rent a location, including new construction and existing single and multiple-family homes, townhomes and apartments, that receives electric service from Tipmont.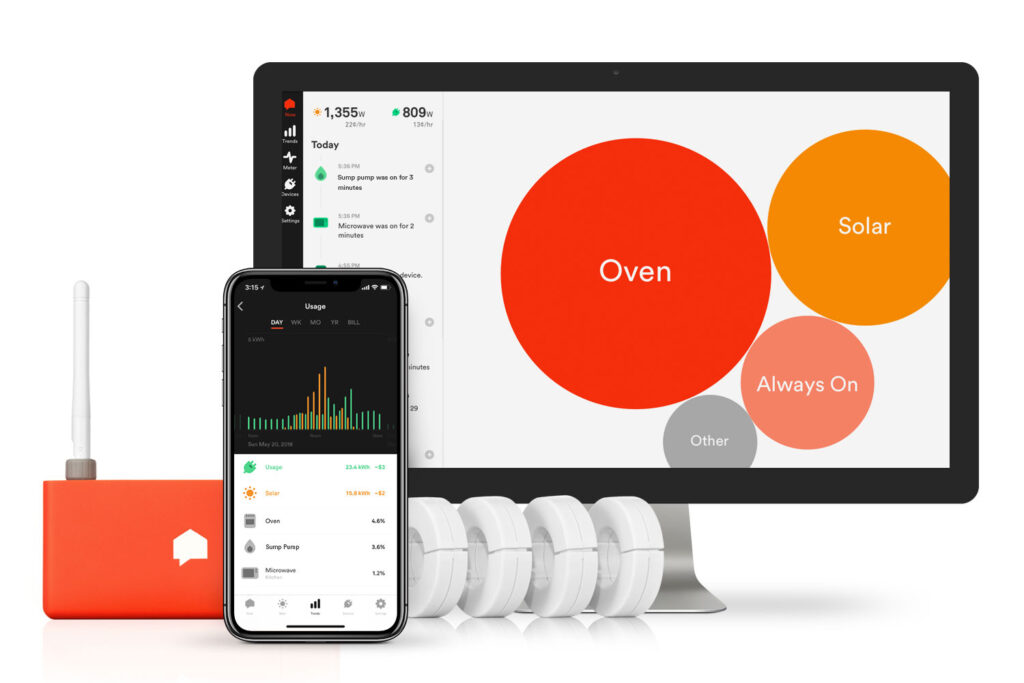 Frequently Asked Questions
For more information, visit sense.com or reach out to us with any additional questions.