Spend a day at the statehouse
Are you a high school student and receive electric service from Tipmont? Do you want to spend the day as a page at the Indiana State Legislature? If so, you might be the perfect candidate for Page Day.
Page Day is an interactive, educational experience that allows high school students to witness state government in action.
The program features a tour of the Indiana Statehouse, a mock bill activity, speakers and educational activities. Participants will also meet with state legislators.
Make sure you've submitted your application by January 5, 2024. 
Selected students will be notified by January 12, 2024.
The first Page Day session is scheduled for January 24, 2024. 50 spots are available.
The second Page Day session is scheduled for February 20, 2024. 20 spots are available.
Who is Eligible for Page Day?
High school students are eligible to participate. Application deadlines are one week prior to each program date.
You must have reliable transportation to and from the Indiana Statehouse that day. The program is open to high school students. Page Day is considered an excused absence in most instances; however, students are advised to confirm with school administrators prior to applying.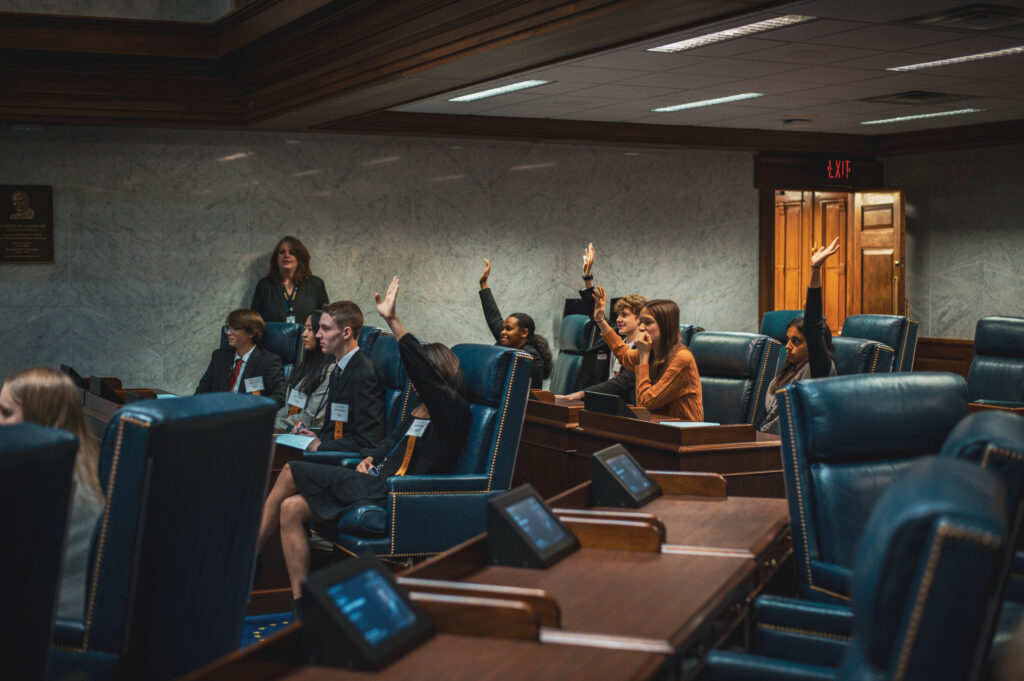 Frequently Asked Questions