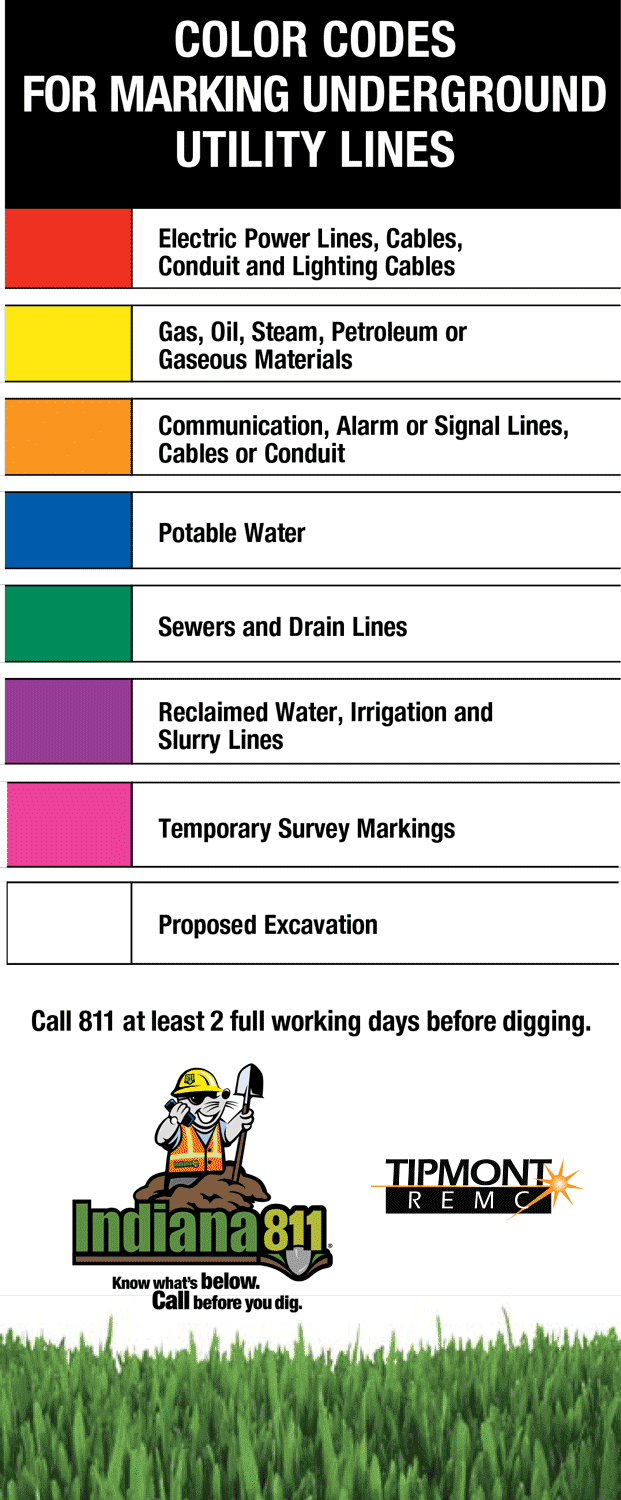 If you cut a fiber line while digging, even small projects can become big problems — and costly ones.
Before you dig for any project, Indiana law requires that you call 811 or visit indiana811.org to schedule utility marking at least two full working days before you dig. Indiana 811 will mark buried utility lines on your property — like water, gas, power and your blazing-fast Tipmont internet — so you can dig with safety and confidence.
Indiana 811 is free. Cutting a fiber line? That can cost between $1,500 to $25,000. Those are conservative estimates on time, material and labor required for such repairs.
Also: Cutting a fiber line may not affect only your ability to connect. It could affect neighbors, communities, businesses, schools and even first responders. Businesses can seek loss of revenue from you, and interrupting connectivity to first responders could jeopardize the safety of others.
If you believe you have hit any utility line (or if you know that someone has), stop digging immediately, step away from the area and call 911 if the damage results in the escape of flammable, toxic or corrosive gas or liquid, or if danger is present. After calling 911, notify the affected utility. Lastly, inform Indiana 811 of the incident.
Remember: Before digging, always call 811 or visit indiana811.org. They will schedule free location of public utilities on your property. You can also find additional resources, safety tips and FAQ on the website.